Multi-Conference OCTA'2019 on:
Organization of Knowledge and Advanced Technologies
Unifying the scientific contributions of the following conferences:
SIIE'2019 & ISKO-Maghreb'2019 & CITED'2019 & TBMS'2019
February 6-7-8, 2020 Tunis (Tunisia)
OCTA'2019 CFP (to download) & Special issues in Journals & Books

Web sites: OCTA'2019 & SIIE'2019 & ISKO-Maghreb'2019 & CITED'2019 & TBMS'2019

For reasons of the electoral calendar (ie. presidential and parliamentary elections) of the Tunisian Republic as the host country of the OCTA'2019 multiconference, the Presidents of OCTA took the decision to modify the organization dates

in order to bring to

authors, speakers and participants more serenity, best conditions and peace of mind to their work

in this exceptional scientific setting

.
Important Dates:
| | |
| --- | --- |
| Papers due (last deadline): | JAN. 19th, 2020 |
| Notification of acceptance: | JAN. 10-25th, 2020 |
| Final paper & Camera-ready due: | JAN. 15-25th, 2020 |
| Registration for authors (last deadline): | JAN. 15-25th, 2020 |
| OCTA'2019 days (in 2020): | FEBRUARY  6-7-8th, 2020 |
| Best Paper Awards: | FEBRUARY  8th, 2020 |
Description:
The OCTA'2019 international Multi-Conference on « Organization of Knowledge and Advanced Technologies » is a large-scale scientific event to bring together
researchers and R&D professionals on ideas and common actions in the organization of knowledge while defining collaborative strategies using advanced technologies in multiple fields of research and application for society and its cultural, education, economic and industrial developments.
Also, to initiate future projects in innovation in order to bring public and private
institutions closer to tomorrow's technological challenges.
In OCTA'2019, the scientific projects involved in this Multi-Conference event, are:
1- SIIE (https://siie2019.loria.fr/ & www.siie.fr) on « Information Systems and Economic Intelligence »,
2- ISKO-Maghreb (https://isko-maghreb2019.loria.fr/ & www.isko-maghreb.org) on « Digital Sciences: impacts and challenges on Knowledge Organization »,
3- CITED (https://cited2019.loria.fr/) on « Advanced Technologies, Renewable Energies and Economic Development »,
4- TBMS (https://tbms2019.loria.fr/) on « Big-Data-Analytics Technologies for Strategic Management: innovation and competitiveness »,
with the following state of mind:
How to strengthen alliances between multi-disciplinary and trans-disciplinary?

How to multiply skills on common study objects? 

How to innovate in the solutions to found and to propose in society in respect of the sustainable development?
The OCTA'2019 international Multi-Conference on « Organization of Knowledge and Advanced Technologies » aims to develop subjects like:
Information Systems:

architectures, models, implementations and developments

,
Economic Intelligence (or Competitive Intelligence) applying methodology, context studies and implementation of systems,

Knowledge Organization applying conceptual work, process, systems (KOS) and services,

Advanced Technologies for renewable Energies, production systems, green economy, ecological engineering, etc.
Advanced Technologies for Big Data Analytics,
Strategic Management and Systems using Big Data,

Governance Organizations

applying

Enterprise Strategies,

Strategic Management and Economic Intelligence,

etc.
"Digital Sciences", Collective Intelligence, Digital economy on Web X.0, or Web X.Y.Z.α (ie. Web's evolution, which

aims to harness the potential of the Web in a more interactive and collaborative way, with a focus on social interaction and the assistance of an artificial intelligence

),
Digital and Dematerialisation effects in the Green Economy,
Data, Big Data,

Knowledge Management, Decision-making and Complexity,



Data science and new trends in Economic Development:  Modern finance and technological advances,  Green economy and sustainable development,  Green finance, Environmental Accounting,  Green marketing, Green management,  e-Governance, etc.
       and other emergent related fields.
We give interest in approaching the Humanists by subjects like:
Digital Arts & Humanities and the potential of the Creativity: Design and Model in Digital Art, Creativity process in Digital Arts, Studies in Digital Arts & Humanities and its Applications, e-Creativity, e-Art, Digital Media and Technology, Digital way to produce Art, Creativity using Digital Art Form,
Digital Arts in Business and Society: boosting the Creativity Potential for Business and Competitiveness.
Digital Humanities and impacts in research and application: "Digital Humanities" context related to aspects of the "Knowledge Organization" and management of "Science" modalities.
 and other related fields.
OCTA Organization:
The international multiconference OCTA and its projects, communities and scholarly societies (SIIE, ISKO-Maghreb, CITED and TBMS) will be held in Tunis at the ALECSO (Arab Organization for Education, Culture and Science) from 6 to 8 February 2020. The organization is under the aegis of the University of Tunis with its partners, and national & international sponsors: ISKO-Maghreb Chapter (confirmed) and IEEE Tunisia section – Advancing Technlogy for Humanities (confirmed).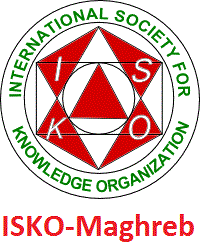 Special issues for publications (Journal & Books) in OCTA'2019 and conferences's projects:

1– Journal Name: Financial innovation journal – ISSN: 2199-4730
– Name of the special issue: Financial innovation in emerging markets
– Scientific Domain: Finance
– URL: https://jfin-swufe.springeropen.com Guest Editors : Moawia Alghalith, Xu Guo, Wing Keung Wong
– Editor(s): Department of Finance, Asia University,500, Lioufeng Road, Wufeng, Taichung, Taiwan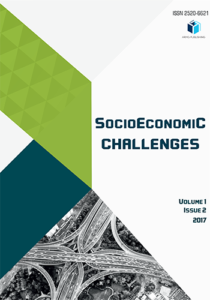 2– Journal Name: SocioEconomic Challenges – ISSN (online) – 2520-6214
– Name of the special issue: SocioEconomic Challenges toward green and digitalized economy.
– Scientific Domain: Social Sciences and Humanities
– URL: http://armgpublishing.sumdu.edu.ua/journals/sec/
– Editor(s): OCTA'2019 members

3– Journal Name: ISPRS International Journal of Geo-Information (ISSN 2220-9964) is an international peer-reviewed open access journal on geo-information.
– Domain: Artificial Intelligence (AI) & ICT
– Name of the special issue: Geospatial Big Data Mining and Geoinformation Security. (coordinator: Tahar KECHADI)
– URL: https://www.mdpi.com/journal/ijgi
– Editor(s): Tahar KECHADI, Amira KADDOUR & Sahbi SIDHOM.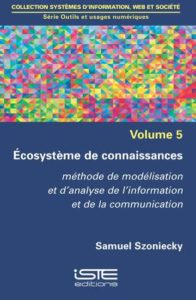 4– Book Name: Collection « Systèmes d'information, web et société ».
– Name of the special issue: « Outils et usages numériques ». (coordinator: Imad Saleh)
– Editor: ISTE editions
– URL: https://iste-editions.fr/collections/serie-outils-et-usages-numeriques
– Editor(s): Imad Saleh, Sahbi Sidhom & Amira KADDOUR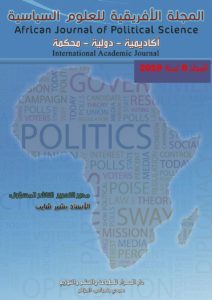 5– Journal Name: African Journal of Political Sciences. ISSN: 2661-7323 & ISSN ONLINE:2661-7617. Studies and research in the coming issues in the following disciplines: 1. Political science and International relations, 2. Legal and administrative studies, 3. Strategic studies, 4. Social Sciences 5. Humanities, and other cognitive fields relevant to journalistic interests.
– Name of the special issue: « legal challenges in the era of digital transition ».
– Editor: university 20th august 1955 skikda-algerie (Editor in Chief: Pr. Chaib Bachir)
– URL: https://www.maspolitiques.com
– Editor(s): Chaib Bachir, Amira KADDOUR & Sahbi Sidhom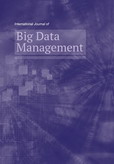 6– Journal Name: International Journal of Big Data Management
– Name of the special issue: on « Big-Data-Analytics Technologies for Strategic Management: innovation and competitiveness » (Editor in Chief: Dr. Riad Shams, ISSN online: 2631-8687, ISSN print: 2631-8679)
– Editor: Inderscience (www.inderscience.com)
– URL: https://www.inderscience.com/jhome.php?jcode=ijbdm
– Editor(s): Anass EL HADDADI, Sahbi Sidhom & Mohamed ADDAM
7– Book Name: Cambridge Scholars Publishing Ltd.
– Name of the special issue: on selected papers from CITED'2019: 2nd. International Symposium on « Advanced Technologies, Renewable Energies and Economic Development »
– Editor: UK. Cambridge Scholars Publishing Ltd is registered in England. Reg. No: 4333775; VAT No: 108280727
– URL: https://www.cambridgescholars.com/
– Editor(s): Amira Kaddour, Sahbi Sidhom & OCTA'2019 members (& Adam Rummens, Commissioning Editor in Cambridge Scholars Publishing)